Research
Welcome to the website of the Research in Occupational Therapy and Occupational Science (ROTOS) branch of OT-Europe.
! We've Moved – www.rotosfoundation.eu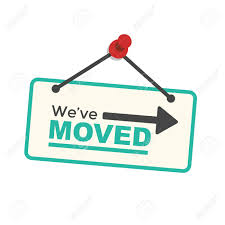 Whilst the practice and education OT-Europe branches are well established, the research branch is at a more nascent stage.  This provides the opportunity for including key stakeholders in the development of ROTOS.  As a standing committee we have formulated the vision, objective aim and ambitions for ROTOS.  It is expected that these will evolve over time as ROTOS grows and more occupational therapists and scientists get involved.
Vision
Improving European citizens' lives through occupation centred research and science by having one strong voice for occupational therapy and occupational science research
Aim
That knowledge from Occupational Therapy and Occupation Science research will be appropriately used to inform and shape European policy and practice through a strong European profile of Occupational Therapy and Occupational Science researchers that both supports access to occupation-based knowledge for the benefit for all people in Europe, and strengthens occupation-based knowledge generation
Objectives
Establish occupation as powerful knowledge domain

Knowledge generation, development, dissemination
Horizon scanning
Interdisciplinary

Using research outcomes for advocacy

Strong research leadership (Use current and previous experience of ENOTHE and COTEC in the emergence of future research leaders).
Marketing

Strong collaboration

Dynamic research network
Link research & researcher (either in academia or practice)
Create opportunities for funding
Collaborate closely with ENOTHE on research education.
Current members
Esther Steultjens (Chair)
Alison Laver-Fawcett (Vice Chair)
Niall Turner (Lead for funding and website)
Panagiotis Siaperas (Link to ENOTHE Board)
Naomi Hankinson (Link to COTEC Board)
Previous members
Anne Lawson-Porter (2016 – 2017)
Relationship of ROTOS with OT-Europe
Statement of principle: ROTOS is an equal partner in OT-Europe with ENOTHE and COTEC. The elected chair and vice chair will be members of the OT-Europe Coordinating group.
To date
The ROTOS standing committee meet regularly via skype and have two face to face meetings per year.
Presentation at Occupational Science Europe (OSE) Conference (2017-09-8/9, Hildesheim Germany)
Presentation at the European Network of Occupational Therapists in Higher Education (ENOTHE) 23rd Annual Meeting (2017-10-25/27, Zagreb Croatia)
Abstract accepted for Oral Presentation at 2018 Royal College of Occupational Therapy Conference
A paper outlining the ROTOS aim, objectives and terms of reference was presented and approved at both the ENOTHE & COTEC General Assemblies in 2017.
Planned
In 2018  we are working to implement the agreed terms of reference and to establish an active ROTOS network
Continue to evolve ROTOS using a bottom up approach
Develop and update ROTOS area of OT-Europe website
Identify and apply for approach EU grants e.g. COST Action
Establishment of Pilot Projects
Co-ordinate the development for OT/OS information papers on topics and health conditions, for example which have been identified by the EU as a priority or commissioned by OT-Europe.
For interested OT/OS European researchers:
If you are an occupation therapist or occupational scientist based in a country defined as European, as defined by the Council of Europe, and you are interest to participate in ROTOS activities or projects in the future, then please email niall.turner@rotos.eu and we will include you on our database.
It is envisaged that those participating in ROTOS contribute to its vision and mission by:
Disseminating occupational therapy and occupational science research widely to a range of stakeholders and audiences.
Utilising occupational therapy and occupational science research and ROTOS outputs to influence European and/or national policy and practice.
Engaging in collaborative projects. There is an expectation that ROTOS projects will have an end product and dissemination and ROTOS should be acknowledged in any output / publication.
Informing ROTOS of any research opportunities or funding that may be of interest to other researchers in the network.
Sharing expertise, knowledge and opportunities to build research capacity in occupational therapy and occupational science.